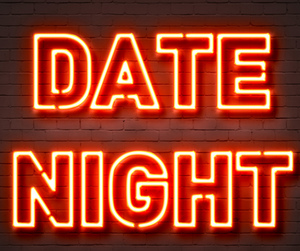 How to style for date nights? 
We all have been to date nights and just the thought of these nights gives us an adrenaline rush as we need to preplan  everything as we want every single thing, from our outfit to our makeup and hairdo perfect. This boosts our confidence and allows us to carry ourselves gracefully and confidently. Whereas if things like our footwear or hairdo or outfit isn't perfect then it affects our confidence and at the same time it may create a bad impression on the mind of our partners. Whether it's a tinder date or someone whom we have known for long we need to look just perfect on our dates. So here are some tips and tricks how can style yourselves for the dates. 
Movie Dates : Movie dates may sound old school but they are much more than that. They give you enough time to know each other and is just a perfect fit whether it's a new date or some one you know since long. Movie dates are also great for married couples. You can wear something comfortable as you will need to sit for long, wear something that brings out your personality may like a flirty t-shirts with a pair of comfortable jeans. You may choose t-shirts with some flirty taglines or some things brings out about you. 
Coffee Dates : Anything can be discussed over a cup of coffee. In a coffee date nail a casual comfortable outfit say palazzo with a cute crop top or a happy go lucky floral dress. You may even dress in a cute short t-shirt with an ankle length jeans and a pair of sneakers. Males can wear some comfortable t-shirt with comfortable jeans and sneakers. 
Dinner Dates : Dinner dates are awesome, and enjoyed the best when you look elegant, gracious and sophisticated. Keep it cute this dating season with a denim and a simple plain shirt, this gives a casual but overall classy look. You may even opt for shoulder barring dresses to get a flirty look. Men can go for dark denims with a simple shirt to endorse their personalities and also to gain a classy touch. Besides denims you can go for chinos as they are too much in trend and pair up well with anything even with casual t-shirts. A smart and elegant watch adds to the look. Girls can even carry a clutch which goes well with their dress. 
Beach Dates : Beach dates are the most romantic of all the dates. Be it a favorite beach resort or watching the mesmerizing sunset from the shore. The outfit you decide to wear should bring the beach vibes to you. Keep it easy – breezy. Get the beach look by pairing up a bikini top with a denim shorts or you can also cover up with it. Men can go for vests and bermuda and also you can rock the beach look colorful shirts pairing up with bermuda shorts and a baseball cap.
A tip – 
Dress up and be confident. Carry yourself with grace and try to go with the footwear that goes with the occasion for instance heels and shoes for dinner dates whereas comfortable and easy footwear for beach dates along with accessories like big sunglasses. Accessories but do not over – accessories. Also make sure to put comfort above fashion. Keep it simple and classy. 
---